If you are new here please read this first.

Current Goal: Learn 50 American Phrases in 25 Days!

Hello boys and girls! 🙂
I'm still on my 50 American Phrase Acquisition Mission, and while the GONE series books have been finished by now (that's where I've been sourcing all these American Phrases), the mission isn't anywhere near completion!
I still have 19 phrases to learn, and today I'm doing the 31st phrase which is the following:
YOU THINK YOU'RE SUCH A BIG DEAL?
You see, the thing is, up until recently (or, to be more specific – until I came across this phrase in one of the GONE series books) I thought that the English collocation  A BIG DEAL can only be used when referring to things and abstract concepts.
The typical phrase – "It's no big deal!" – is known to any foreign English speaker, and I couldn't have imagined that you can actually refer to a person by using the same word combination – A BIG DEAL.
It turns out that you can most definitely call people BIG DEALS, and if there's anyone who particularly annoys you with their arrogant behavior, you can ask them the following question:
YOU THINK YOU'RE SUCH A BIG DEAL?
Well, obviously I can't guarantee you won't get into a fight because of that for the simple reason that this question isn't really what you'd call a friendly way of introducing yourself to a person!
Regards,
Robby 😉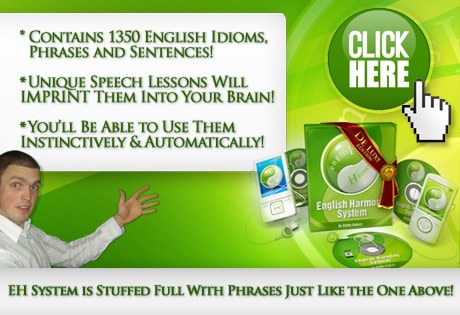 P.S. Are you serious about your spoken English improvement? Check out the English Harmony System HERE!