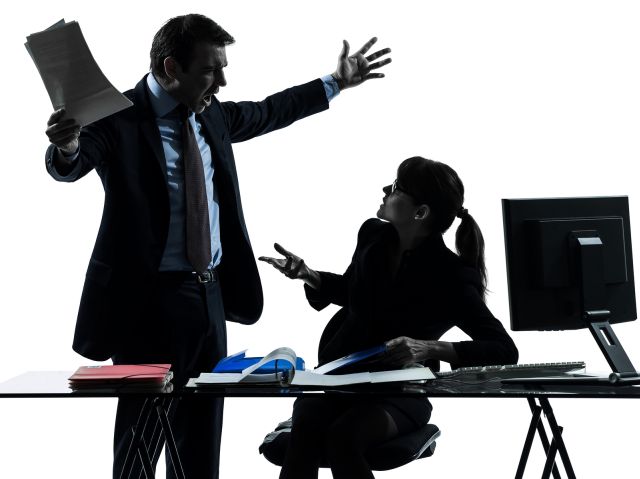 If you read this blog or any other website dedicated to foreign English speakers and their language improvement, I'm sure of one thing – you wouldn't find much advice on how to express yourself during times when you're annoyed, angry, agitated or arguing with someone.
Well, there might be a certain amount of phraseology and vocabulary given, however, there's one thing I can say for sure – it would be still somewhat toned down and wouldn't really resemble the kind of English language you'd be facing in real life.
And it's kind of understandable because English teachers probably don't want to be teaching too much of the bad language. Especially considering that cursing and using profanities tends to be one of the first things you'd pick up when learning a foreign language, so I would imagine that people just assume that cursing, swearing and expressing your anger or dissatisfaction is something that foreign English speakers are familiar with anyway, so it's not really worth focusing on.
Well, I tend to disagree!
Being familiar with and being able to USE something in real-life spoken English are two different things altogether!
The only way you'll be able to use such expressions yourself is if you repeat them and learn them by way of spoken English practicing, there's no other way around it.
And if you think that you'll never need such expressions anyway because you're a nice person – think twice my friend. There comes a time when even the nicest person needs to blow off some steam and get the negative emotions out of their system, let alone having a confrontation with another English speaker.
And do you know what happens when you are having that argument having never actually practiced the related phraseology yourself?
Well, it's pretty simple – during the heated conversation all of a sudden you find yourself unable to say a word because the added adrenaline rush will make you even more prone to saying something wrong, so some prior practicing is definitely advisable here!
So without further ado let's look at a number of relevant English phrases that will definitely come in handy in extreme situations such as arguments and confrontations with other English speakers.