If you are new here please read this first.

Today I witnessed how a beginner English learner was using a smart phone app to build English vocabulary.
The girl spoke a word in her native language, the app picked it up, translated into English and while doing so it also provided all three basic forms of the verb in question: "Bring, brought, brought."
Cool! – you may think.
It's a great app! 😉
Well, just forget the app for a moment, and let's see what happens in your brain when you memorize a word string such as "Bring – brought – brought".
You memorize all those three words in the same exact sequence, and next time around when you think of using the verb "to bring", the other word -"brought" – is going to appear alongside.
You think it's handy?
Well, think twice ❗
What if you're trying to have a conversation with someone in English, and you're starting a sentence by saying: "My supervisor told me I have to bring…" – but then suddenly the word "brought" jumps right in making you hesitate?
Do you think it's an unlikely scenario?
In reality it's EXACTLY how the typical English fluency issue manifests itself, and learning such unnatural word groups contributes to non-native speakers' inability to speak fluently big time!
So watch the entire video above, and if you've any questions or queries – please post them in the comments section below.
Robby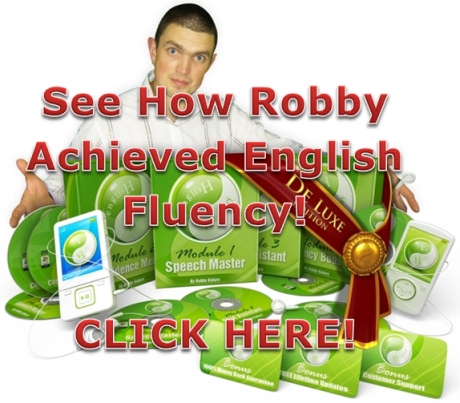 P.S. Are you serious about your spoken English improvement? Check out the English Harmony System HERE!