If you are new here please read this first.
Podcast: Play in new window | Download

Hello everyone who's eager to improve their spoken English! 😉
Has the importance of learning English phrases and expressions ever been brought to your attention?
If you've been following my blog for a good while, I'm pretty sure you're familiar with the concept of natural fluency acquisition via English phrases and idiomatic expressions.
If, on the other hand, this is the first time you're visiting my blog, let me explain to you in simplistic terms why idiomatic expressions are very important to you as an English student.
Now, let's take today's phrase – BROUGHT TO MY ATTENTION.
Imagine yourself having a conversation with someone, and during that conversation you want to say that something has been brought to your attention, in other words – something has been pointed out to you.
If you conjugate the verb "to bring" every time you speak and you create the sentence from scratch in your head while speaking – BROUGHT TO MY ATTENTION – the resulting speech is going to be somewhat slow and hesitant.
If you learn the entire sentence off by heart, however, you can produce it without any hesitation whatsoever; you just recite it like a poem – BROUGHT TO MY ATTENTION!
Now, have you started getting the concept? 😉
Then definitely watch the video above where I'm explaining in the very detail how this particular English phrase is used so that you can also use it in your daily English conversations ❗
Cheers,
Robby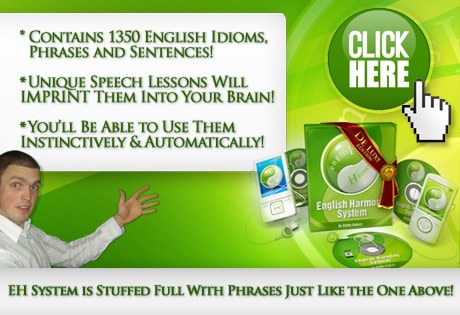 P.S. Are you serious about your spoken English improvement? Check out the English Harmony System HERE!