If you are new here please read this first.

The traditional English teaching methods mostly rely upon grammar studies whereby the student is required to learn grammar rules.
Next step is to learn new English vocabulary and then construct sentences by a way of sticking words together and applying grammar rules at the same time.
Here at English Harmony we all know by now that such methods are ineffective to say the least; most foreigners never learn to speak fluent English because they try and construct sentences in their head instead of simply MEMORIZING NATURAL ENGLISH SPEECH PATTERNS.
Memorization is the most natural way of acquiring a language, and while some people may think it's too robotic and you don't really learn anything because of the lack of analysis – here's the deal:
Analysis actually hampers your progress!
If you memorize English content on the other hand – be it a sentence, a phrase, a poem or even an excerpt from a book – you IMPRINT all that content in your brain thus enabling you to deliver it later on without much thinking ❗
And that in turn means you're not going to hesitate and stutter simply because your brain and mouth will automatically know what to say – pretty much the same way you can automatically recite a poem without trying to frantically think of what comes next.
But what about you?
What are YOUR experiences with memorizing English content – phrases, new vocabulary and sentences?
Do you find it easy or hard?
Or maybe you think memorization isn't the right way of learning English?
Personally I know for a fact that if you can use only 10% of what you memorize in a long run, over a long period of time the compound effect is HUGE and your English speech is quite naturally going to reflect all that memorized content.
Whatever your opinion, however, please share it in the comments section below!
Robby
P.S. Would you like to find out why I'm highlighting some of the text in red? Read this article and you'll learn why it's so important to learn idiomatic expressions and how it will help you to improve your spoken English!
P.S.S. Are you serious about your spoken English improvement? Check out my English Harmony System HERE!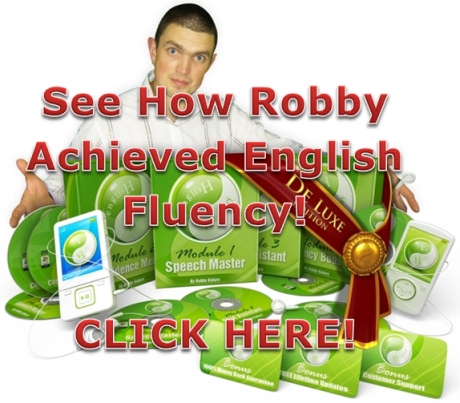 P.S. Are you serious about your spoken English improvement? Check out the English Harmony System HERE!