If you are new here please read this first.

A while ago I published an article called Just Because You Have English Textbooks Doesn't Mean You Possess That Knowledge!  and it was all about the widespread misconception of English textbooks and other printed materials making people "own" that knowledge.
In reality, nothing could be further from the truth!
For the most part, English learners would collect all sorts of English books to create an illusion for themselves that they're doing something in order to learn the language.
And so it happens that a couple of days ago Sachin, who is one of my long-term blog readers, posted the following comment on that blog post:
Robby in my school/ college days I was hopeless in my language skills, my native language, 2nd language (Hindi) and English… all of them.

I had flunk in last two languages 2-3 times and could barely manage to cross 40% in my native language (35% was passing).

During that time I was told to read Editorial of English newspaper and mark difficult words from it, practice it and you will be fluent in English…:=O

I did that religiously for a long period of time, hoping that at some point God will see may efforts and will have mercy on me and turn on the language button which was in off mode since birth.

Honestly I was waiting for miracle to happen but nothing happened for long time…:'(

I had a big file of those editorials and word power. I never heard those words in my daily life….and finally a few years ago I burned those files to ashes… 😀
I have to admit guys – I had a great laugh when reading the last bit in the comment because of the way Sachin put it – "…and finally a few years ago I burned those files to aches…" – I think it sounds hilarious and on top of that, it highlights the problem that so many foreign English speakers have.
Namely – the false perception that they will improve their English by translating little-known words from a highly specialized piece of writing, while in reality all they're doing is creating wrong vocabulary associations in their minds, that's all.
Have you had similar experiences to Sachin?
Then share them in the comments section below!
Robby
P.S. Would you like to find out why I'm highlighting some of the text in red? Read this article and you'll learn why it's so important to learn idiomatic expressions and how it will help you to improve your spoken English!
P.S.S. Are you serious about your spoken English improvement? Check out my English Harmony System HERE!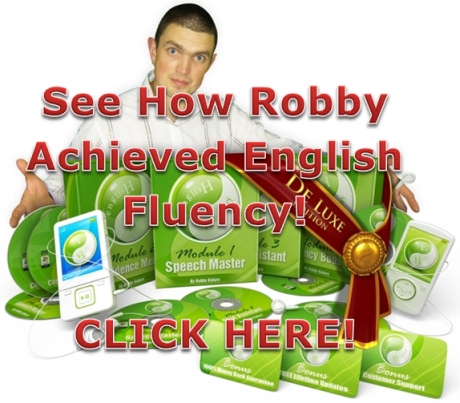 P.S. Are you serious about your spoken English improvement? Check out the English Harmony System HERE!