If you are new here please read this first.

Current Goal: Learn 50 American Phrases in 25 Days!

Five days ago I learned an American English grammar construct whereby you use the verb GO followed directly by another verb.
Today I'm learning how to use another English verb in a similar fashion; it's the verb to COME, to be more specific,
Here's an example:
COME SEE ME at 2:00 PM sharp, I'll be waiting for you at the shopping mall car park exit!
What's so special about the phrase COME SEE ME? Well, before I came across this particular grammar construct in one of the GONE series books, I would have said "Come AND see me at…"
It's not that it would make a massive difference in the message that's being communicated to the other person; it's just that native English speakers omit any words in between COME and the verb that follows it in conversational English, and you'll sound just that little bit more native-like if you adopt the same speech pattern!
Other sample sentences where this grammar construct is used:
"COME JOIN US for a few drinks after work; it's Lisa's last working day and she's inviting everyone to the local bar tonight!"
Once again, let me draw your attention to the fact that there aren't any words in between the verbs COME and JOIN. And also bear in mind that it's totally fine to say "Come AND join us for a few drinks…" – there's nothing wrong with that!
And here's the last sample sentence:
"COME LET ME SEE what's wrong with your laptop charger, I have a feeling it's nothing serious – you just need to twist the plug around the socket and it will start working!"
Again – instead of saying "Come AND let me see" you can simply say "COME LET ME SEE" and it's a totally valid conversational English speech pattern!
Chat soon,
Robby 😉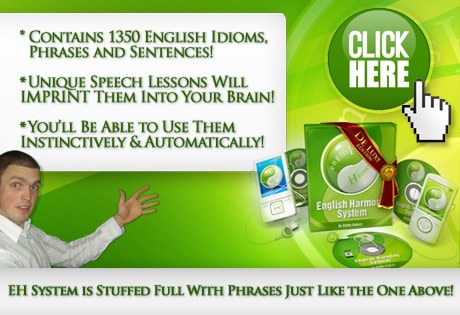 P.S. Are you serious about your spoken English improvement? Check out the English Harmony System HERE!