If you are new here please read this first.
Current Goal: Learn 50 American Phrases in 25 Days!

Hi Boys and Girls!
I'm almost 4/5 through the mission to learn 50 new American English expressions, and since the last video I published ten days ago I've added another 14 expressions onto my active vocab, here they are:
You're welcome to watch the video above where I'm using all these phrases in a spoken English self-practice session, and I hope you'll be also trying to copy what I do and apply onto your own spoken English practice!
And by the way, here's the Activity Sheet for today's spoken English practice session: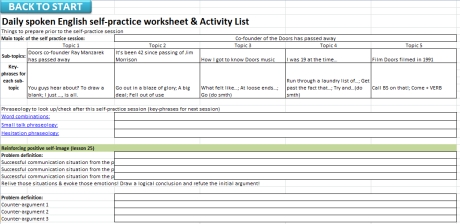 As you can see, all 14 phrases have been divided into 5 sub-topics to the main topic of the monologue which is quite important because a little planning goes a long way, my friends!
Chat soon,
Robby
P.S. Would you like to find out why I'm highlighting some of the text in red? Read this article and you'll learn why it's so important to learn idiomatic expressions and how it will help you to improve your spoken English!
P.S.S. Are you serious about your spoken English improvement? Check out my English Harmony System HERE!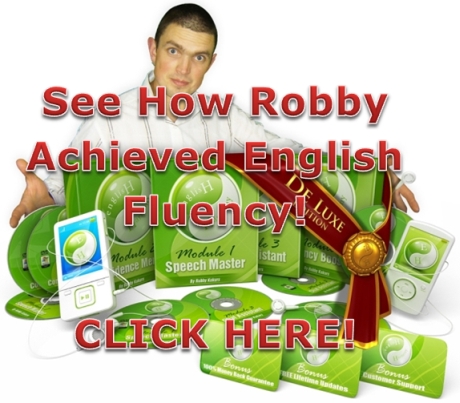 End