If you are new here please read this first.

Correct me if I'm wrong, my dear fellow foreign English speaker, but I have a strong feeling that you've been eagerly anticipating a new English Idiomatic Expression video, am I not right?
Well, today I'm going to deliver double joy for you! 😀
If I'm not mistaken, I've never published TWO very similar phrases in a single video, so you may want to take this opportunity and watch the above video on how to use the two expressions:
Correct me if I'm wrong
and
If I'm not mistaken
together in a single sentence!
I would have to think long and hard before I'd come up with another pair of English phrases that would check the following boxes:
They would mean pretty much the same thing
They could be used together OR you could choose to use either of them!
So, as you can see today's English idiomatic expressions are quite unique in the sense that you can use your discretion as to how you use them, so you'd better get onto it immediately and add these phrases to your active English vocabulary:
Watch the video above
Repeat the two phrases a good few times
Pause the video every now and then to repeat after me
Come up with your own sample sentences including the phrases in question

Do some spoken practice whereby you try to remember some facts and then you use the phrase "Correct me if I'm wrong, but I think…" as a way of referring to this or that particular fact, figure or a year.
Remember – you've got to SPEAK in order to develop your ability to SPEAK!
Chat soon,
Robby 😉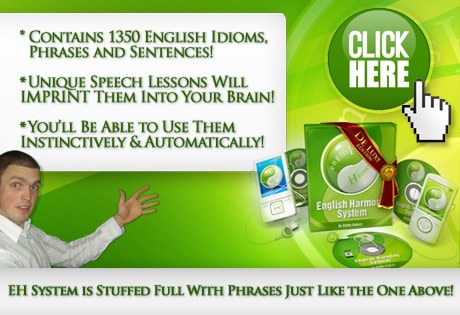 P.S. Are you serious about your spoken English improvement? Check out the English Harmony System HERE!