If you are new here please read this first.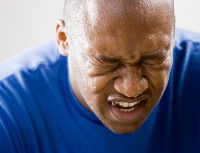 Today's article is dedicated to the importance of not forcing yourself when it comes to learning the English language and also when it comes to spoken English performance.
Have you ever noticed that the harder you try to memorize new English vocabulary, the more difficult it actually becomes?
Have you been trying to make certain English words part of your active vocabulary to no avail?
And you certainly have had situations when you just can't remember a word even though it's right on the tip of your tongue!
The funny thing is – the moment you stop forcing yourself to remember the word, it just pops up in your mind when you've stopped thinking about it… 😀
Similar things may have happened in terms of new English vocabulary acquisition – you remember odd words or phrases you've only heard a few times before and they're stuck with you all the while you're trying to drill some other words in your memory but they just keep evading you!
Conscious Effort = Decreased Performance
Throughout my lifetime long experiences as an English student I've learned many times over that the moment you start making a conscious effort in order to learn new English vocabulary and phraseology, it becomes mentally more challenging and renders the whole process less effective.
If you're forcing yourself to memorize something, your subconscious mind may work against it, and as a result you may find it more difficult to memorize new English words and word combinations.
Same goes with your spoken English performance.
You'll definitely find it much easier to speak fluent English if you don't try to force yourself to recall the proper words and also if you don't apply grammar rules as you go along.
The Best Performance in Any Field is Easy by Its Nature!
If you think about a little bit more, you'll definitely recall quite a few examples from your past.
If you're a driver, you'll know how stressful it is to drive while being scrutinized by someone else.
It makes you aware of every single action, every little step you make when performing maneuvers on the road.
That in turn leads to a worsening performance because you can't be fully engaged in the process while focusing on the details and forcing yourself to get them right!
Think of any activity you're good at, and you'll realize that you're performing best at times when you almost forget what you're actually doing!
When you're capable of achieving a complete automation of a process – that's when you're at the top of your performance, and forceful action is totally out of question!
Have you ever seen a professional rock band guitarist forcing himself to get the chords right when performing?
Can you imagine a scientist forcing himself to acquire more knowledge? He's being so eager to learn that he literally devours new formulas and equations, but that activity isn't forceful by any means!
The very same goes when learning and speaking a language.
New vocabulary and phraseology is best acquired when you don't even make a conscious effort to do so, and you can also speak more fluently when you don't think about it! 😉
Robby
P.S. Would you like to find out why I'm highlighting some of the text in red? Read this article and you'll learn why it's so important to learn idiomatic expressions and how it will help you to improve your spoken English!
P.S.S. Are you serious about your spoken English improvement? Check out my English Harmony System HERE!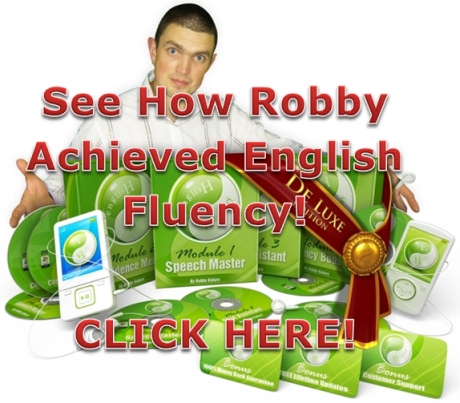 P.S. Are you serious about your spoken English improvement? Check out the English Harmony System HERE!