If you are new here please read this first.

Are you following my advice on learning loads of English idiomatic expressions and collocations and applying them onto your speech and also writing?
Great!
Are you feeling overwhelmed by the sheer number of those expressions and does it make you feel as if the more you're learning the more there is to left to learn?
It's only natural!
We're all human beings, and feeling overwhelmed and feeling that whatever we're saying and writing falls short of our own expectations is something that many of us do.
But guess what?
It's when you start obsessing what that thought you should re-evaluate your approach and attitude towards your English fluency improvement, so if you're one of those people who feel that you can never learn ENOUGH English word combinations, watch the video above and I'll put your mind at ease!
Cheers,
Robby
P.S. Would you like to find out why I'm highlighting some of the text in red? Read this article and you'll learn why it's so important to learn idiomatic expressions and how it will help you to improve your spoken English!
P.S.S. Are you serious about your spoken English improvement? Check out my English Harmony System HERE!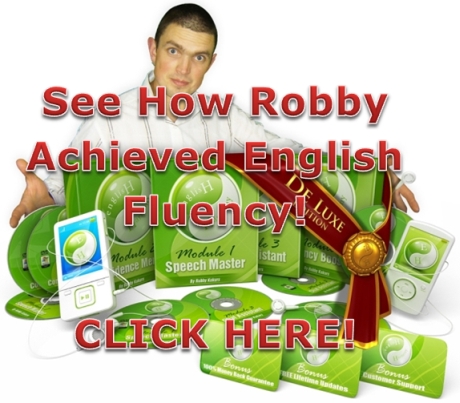 End