If you are new here please read this first.
Podcast: Play in new window | Download

Hi Guys! 🙂
How about getting out of your comfort zone and practice your English by calling people you don't know?
Does that sound scary?
Well – it is! But that's the thing about real life conversations – they're always a little bit scary because there's always a certain amount of stress involved.
And where there's stress, there's always the chance you'll be making some mistakes, start hesitating a bit or maybe you'll even forget a very simple word in the middle of the conversation.
But it's alright because guess what?
If you do it by calling random companies, you'll be speaking with PEOPLE YOU DON'T KNOW so you shouldn't care of what they think of your English ❗
They may think you're the worst English speaker out there, but who cares?
The moment you drop the phone, that person is gone from your life!
So, watch this video where I'm showing you how I contact some random company and speak with their sales agent. You may notice that I'm slightly stressed out when speaking and I'm making a few small mistakes here and there, but it's all part of the game!
You can't expect to speak fluently with real people in real life if you don't PRACTICE this skill, and calling some random companies and making inquiries is one of the best ways of doing it!
Related articles:
Robby
P.S. Are you serious about your spoken English improvement? Check out my English Harmony System HERE!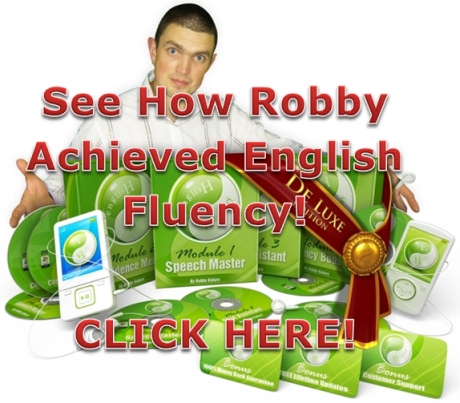 P.S. Are you serious about your spoken English improvement? Check out the English Harmony System HERE!