If you are new here please read this first.

Have you ever found it hard to understand what you're told because it's something you don't normally get to hear?
Have you ever had situations when you understand every single word, but you just can't wrap your head around the question for the simple reason that it's something totally out of context, something unexpected?
And now comes the most relevant part for you as a foreign English speaker:
Would your typically react to such and similar situations by blaming your bad English comprehension skills and feeling ashamed and embarrassed?
If your answer is positive, you should most definitely watch the video above where I'm discussing issues surrounding foreigners not understanding sudden and unexpected questions and remarks.
It's of the utmost importance to your spoken English confidence that you don't feel inferior to other English speakers around you just because you don't understand something.
It's natural.
It happens to everyone – foreign and native English speakers alike ❗
And it's definitely not a reason for you to avoid similar situations in the future. Quite the opposite – you should embrace embarrassing situations because they condition you for much better spoken English performance down the line. You'll get used to reacting to questions you don't understand in a normal way by simply letting the other person know that you didn't get them and ignoring your own embarrassment!
Robby
P.S. Would you like to find out why I'm highlighting some of the text in red? Read this article and you'll learn why it's so important to learn idiomatic expressions and how it will help you to improve your spoken English!
P.S.S. Are you serious about your spoken English improvement? Check out my English Harmony System HERE!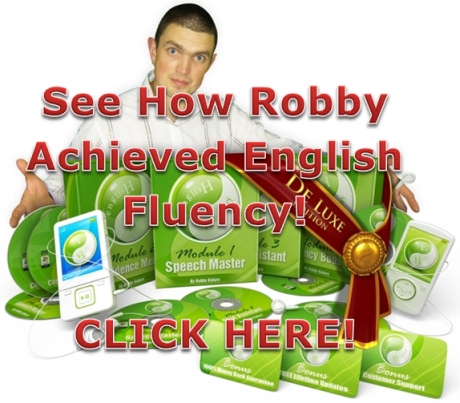 P.S. Are you serious about your spoken English improvement? Check out the English Harmony System HERE!