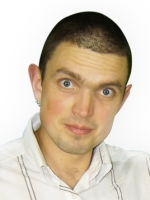 MY NAME IS ROBBY, and I'm the author of the English Harmony System – Read About My 5 Year Long Journey to English Fluency HERE!
Hi my foreign English speaking friends! Here I've created a list of the most important English small talk phrases so that you never have situations when you get stuck when bumping into someone on the street or greeting your colleagues in the morning!
Here you'll also find a good number of English phrases you can use to respond to typical greetings. And even more – some of the phrases below will help you add more substance to what you're saying to your chat partner and also help you take time and think over the question.
At the end of the list you'll find typical good-bye phrases and you'll definitely find them handy when finishing off a conversation or even if you want to get rid of the person you're chatting with! 🙂

There's also industry small talk phrases – and they're definitely going to come in handy in work-related situations. Whenever you want to ask your work colleague to cover you for a couple of hours and tell them you're going to keep a low profile because you went out the night before – all this is covered in the industry small talk section!
So, click on the links below and they'll take you to the respective section of English small talk phrases! 😉