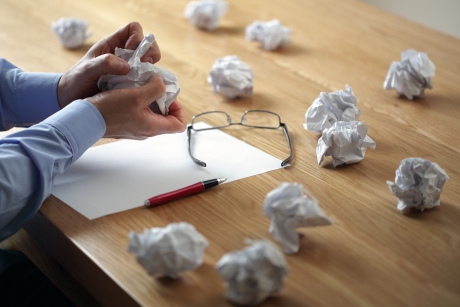 I've been going on about the importance of doing spoken English practice for years on this blog, and here are the 3 main benefits of doing it regularly:
You develop your ability to speak spontaneously and fluently
You prepare yourself for conversations with real people in real life
You deal with your anxiety and fear of speaking in English
But what if you find it hard to get your creative juices flowing when trying to verbalize your thoughts?
What if you don't engage in spoken English self-practice for the simple reason that you don't even know where to begin to produce a monologue on a specific topic?
Well, there's an easy solution to this problem – you have to kick-start your spoken English self-practice routine by going down the easiest road possible, namely – reading a certain piece of writing out loud, and then repeating it without looking into the text.
You simply have to WRITE IT ALL DOWN first, and then speak it all out loud!
Well, the best case scenario, of course, is to completely separate writing from speaking in your mind; after all, the typical English fluency issues originate in English studies that are centered around writing and reading and so your mind has adopted this funny "writing mode" whereby you try to speak as if you're creating English sentences on paper (as a result you hesitate and get stuck for words when you have to speak in real life.)
But if you have to choose between not speaking at all and reading off a sheet of paper (or computer screen), then it's a no-brainer – you have to do whatever it takes to develop your ability to SPEAK in English

{ 0 comments }