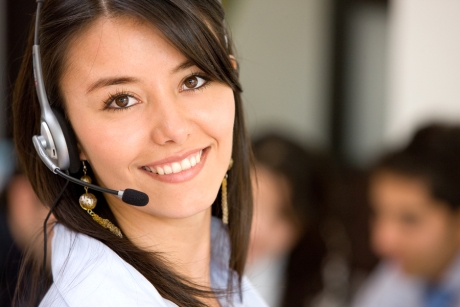 Personally I've been working in various service industry positions for the better part of my working life:
Shop-assistant.
Bartender.
Technical Support Agent.
Been there, done that!

Having spent many years dealing with clients on a daily basis, I know only too well how important effective communication is when dealing with customers.
Not to mention getting your job in the first place!
I mean, do you think your future employer is going to hire you if your spoken English isn't up to scratch and you don't know how to greet your customer and ask them what they'd like you to do for them?
Also, considering that many companies will put you on probation before offering you a permanent position, it only stands to reason you should show great English communication skills when it comes to dealing with people.
After all, customers are the lifeblood of the company you represent, and your employer won't hesitate hiring someone else if customers are struggling to understand you. If the customer service you provide isn't good enough, why would they keep you, right?
So, would you like to brush up on your spoken English skills so that you can provide an outstanding customer service?
Well, I'm going to give you plenty of useful English phrases so that you can read them, speak them out loud, memorize them and then use them at work

{ 0 comments }