If you are new here please read this first.
Podcast: Play in new window | Download
Here's how to improve your English listening skills when listening to my video: put the headphones on, playback the video and write it all down while listening to it!
Last night I received an e-mail from one of my blog subscribers asking me how to break through the fluency plateau.
Basically the nature of the problem that the person in question has encountered is that they feel that the English fluency improvement has all but stopped and they're just not progressing.
Time is passing by, but it just feels that you're spinning your wheels getting nowhere in terms of how well you can speak in English…
Sounds familiar?
Well, to be honest with you guys, this is nothing new to us – being the English fluency improvement blog that English Harmony is, it shouldn't come as a surprise to you that I've discussed all such and similar issues before:
I have to admit though, that I haven't touched upon this issue from this particular angle so far – namely, how to break through such a PLATEAU-LIKE STATE.
So, I just recorded a video addressing this question, hope you're going to enjoy it! 😉
Robby
P.S. Would you like to find out why I'm highlighting some of the text in red? Read this article and you'll learn why it's so important to learn idiomatic expressions and how it will help you to improve your spoken English!
P.S.S. Are you serious about your spoken English improvement? Check out my English Harmony System HERE!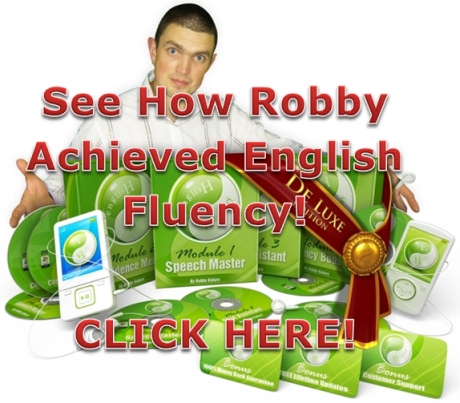 P.S. Are you serious about your spoken English improvement? Check out the English Harmony System HERE!