If you are new here please read this first.
Have you ever found that you can't speak normal, fluent English with people who speak your own language?
It may sound weird at first, but it happens more often than you may think ❗
The reason why I'm touching upon this phenomenon is the following comments I received on YouTube recently: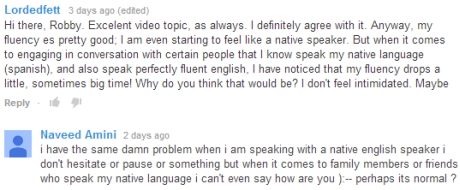 Well, I have written about the inability to speak with certain people in English.
I've also looked at various reasons as to why it might be easier to speak in English with native English speakers and why sometimes you'll actually find that other foreigners provide better conversation partners than native English speakers.
I haven't, however, looked at this specific situation yet when a foreign English speaker being otherwise quite fluent becomes too self-conscious and finds it hard to say the simplest things in English to someone who speaks their language – hence the video above which you're welcome to watch and post your comments below!
Regards,
Robby 😉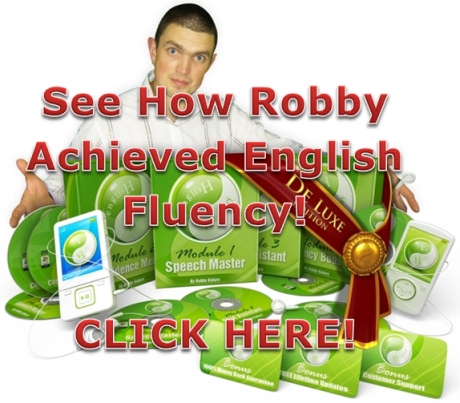 P.S. Are you serious about your spoken English improvement? Check out the English Harmony System HERE!