If you are new here please read this first.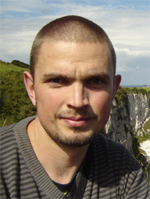 One day I decided to check the statistics of my website and see which blog posts you've been reading the most.
I selected the top 10 articles and I guess it provides a fair representation of what my average blog visitor is interested in, so you may want to check out the top 10 of English Harmony blog posts of all times!
If you visit this blog frequently, you've probably read a good few of them, but I'm sure you'll find at least a couple of links you haven't encountered before and they might just provide you with some English fluency related info you've been looking for to no avail.
So, let the countdown begin!
What 99% of us, foreigners, fail to recognize is the difference between the written and the spoken aspects of the English language, and the fact that it's absolutely possible to be fluent when writing yet struggle when speaking in English.
In fact, that's a problem encountered by countless foreign English speakers worldwide!
My guess is that this article serves the purpose of an eye-opener for those struggling with English fluency, so I warmly suggest you to read it.
In this article I'm focusing on the importance of constant recycling of English content you hear on a daily basis, and it's not limited to stories only.
Any written or audio material conveyed in the English language will be so much more beneficial to your spoken English improvement if re-told and summed up in a short monologue or during a conversation with someone else!
The eighth most popular article on my blog happens to be the one where I'm explaining why I'm highlighting idiomatic expressions in my blog posts.
So why do I do it?
So that you can see how widespread is the use of such word combinations, and also so that you can use them in your own daily English conversations!
The idea of spoken English self-practice seems to be grabbing more and more foreign English speakers – especially those having little or no opportunities speaking with other English speakers in real life.
If you're new to this and you're thinking – "Talking to myself? Why should I ever do it?" – I can give you two instant benefits: developing your ability to think in English and also widening your active vocabulary!
My approach to English Grammar is the following – learn to speak properly and grammar will sort itself out!
Ever since I realized that textbook based English studies won't necessarily develop my English fluency, I've been discovering more and more aspects of the traditional English Grammar curriculum that doesn't really help in real life.
In this article, for instance, you'll find out that the WILL + Infinitive English Future Tense isn't actually used as often as we, foreigners, may believe, and therefore shouldn't be considered the basic Future Tense.
Are you getting stuck when speaking English?
Are you trying to sound smart by speaking in long, well-constructed sentences?
It may very well be your biggest pitfall because by doing so you're actually trying to speak as if you're writing, but it's a very hard thing to do. You're trying to analyse your own speech, make sure all words follow each other in a natural flow and all Grammar Tenses are correct, but who's going to wait on you to finish off that long, complicated sentence during a real life conversation?
You're definitely much better off speaking in short, simple sentences thus alleviating the extra pressure you're putting onto yourself when speaking!
"Collocation" is a specific term used to describe all sorts of naturally occurring English speech patterns – idioms, idiomatic expressions, phrases and any other word combinations.
One of the basic premises of the English Harmony approach is that the English language's basic units are collocations, not separate words, and it's essential to accept it if one is serious about their fluency improvement.
Judging by the high placement of this article I will hazard a guess that quite a few foreign English speakers are keen on finding out topics for self-practicing.
Strange as it may seem, spoken English self-practice is a crucial tool in any foreign English speaker's toolbox, but what some of you may need help with is a little bit of inspiration as to what exactly you can talk about without getting bored.
Read this article, and it will definitely steer you into the right direction!
Runner-up to the most popular blog post, this article definitely reflects one of the most cherished dreams of any non-native English speaker – "How to speak fluent English without hammering tens of thousands of English words into my brain?"
While you definitely need a good foundation of English vocabulary to be able to communicate effectively, I strongly believe that fluency may arrive to you much sooner than you may think!
Read this blog post, and you'll realize what the key aspects are allowing you to speak fluently. Enormous English vocabulary consisting of tens of thousands of sophisticated words definitely isn't one of them, I can assure you of that!
This is by far the most popular article on my blog!
In this article I'm giving popular phrases to start a conversation, respond to simple requests and also finish off a small-talk, and it appears to be of massive value to most of my blog visitors!
I invite you to read the small-talk guide as well, and learn at least a few of those simple phrases by heart. You never know when they might come in handy – after all small-talk is something that allows us to communicate with ease even with complete strangers…
I hope you loved reading the countdown of the most popular English Harmony blog posts.
If you've any questions or suggestions on what new articles you'd like to read – write them in the comments below ❗

Robby
P.S. Are you serious about your spoken English improvement? Check out my English Harmony System HERE!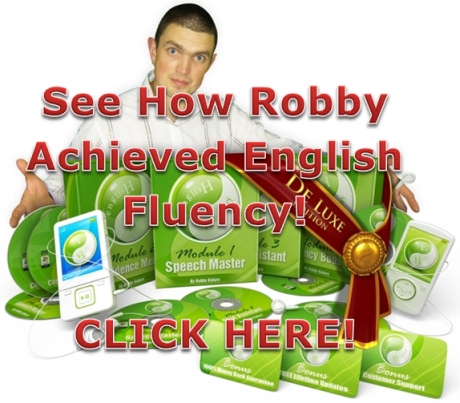 P.S. Are you serious about your spoken English improvement? Check out the English Harmony System HERE!