If you are new here please read this first.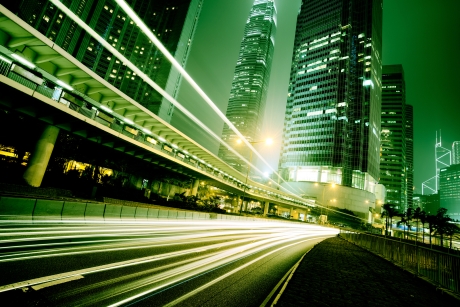 I don't believe for a second that native English speakers would be superior to foreigners and those who hail from countries where other languages are used as means of communication of first choice.
I'm very well aware, however, that people who are born native English speakers have an unfair advantage over non-native English speakers simply because they happen to speak the world's language which avails them of more opportunities in life!
What opportunities?
Well, here's a list of things English fluency has given me – only bear in mind that I'm a foreigner so it goes without saying that any native English speaker would avail of all the same PLUS a whole lot more because they've ALWAYS been fluent English speakers whereas I've acquired my fluency later in life.
Sure enough, if you're willing to work exceptionally hard, you can be extremely successful in life as a foreign English speaker – just think about people like Arnie, for example.
Work like hell, never stop – and the world is your oyster, isn't that right?
It's all nice and well, but the reality is a little bit different. We rarely hear about those non-native English speakers who are working really hard and still don't achieve their ambitions just because they happen to come from a foreign background – it's only the success stories that everyone hears about…
So, here's 4 reasons as to why I wish I was born a native English speaker, and if you feel that I've left something out – just post it in the comments section below!
1. Better Opportunities in Jobs Market
Unless you come from a highly technical background and your language skills don't really matter that much, I think it's fair to say that generally speaking being a native English speaker results in better job opportunities.
You see – we, foreign English speakers, have to put a lot of effort into making sure our English is up to scratch – which is something native English speakers have as a given. So basically when we attend job interviews, we have to make sure that both our expertise in the field and the language skills are presented very well whereas native speakers can focus on their expertise and qualifications without worrying about their English.
And yes, there are many exceptions to this rule, and there are plenty of foreign English speakers working in good jobs. But the point I'm making here is that it's EASIER for native speakers to compete in the jobs market because they don't have to work that hard to present their skillset, and I also now for a fact that native English speakers are taken more seriously during job interviews – which brings us to reason #2:
2. People Take Native English Speakers More Seriously
And once again – I'm not saying that no-one EVER takes you seriously if you're a foreigner.
All I'm saying is – people take you MORE seriously if you're a native English speaker, and I've had plenty of situations over the years when I've felt people's attitude change when they hear me open my mouth and speak with a foreign accent.
The notion that I sometimes get is that we, foreigners, are kind of handicapped in other aspects just because English is our second language, and we have to work exceptionally hard just to reach the level of a native speaker when it comes to professional performance.
When you're trying to convince a potential employer of your worthiness as a good employee, or you're speaking with people in charge in banks and other institutions and they notice your foreign accent and not-so-perfect English, they might take you not as seriously as a native speaker who carries himself with confidence.
Sometimes I even hate receiving compliments about my good English skills (or any national background related comments) because it kind of speaks of the fact that people see me as a non-native speaker above EVERYTHING else; it's as if I'm defined by being a foreigner whereas native English speakers are judged based on their interests etc.
Here's how my boss introduced me to one of our clients shortly after I'd started working for him almost 6 years ago: "This is Robert, and he's not Polish!" I guess he was trying to make a joke based on the fact that there are plenty of Polish people living in Ireland and our client would have most likely assumed I'm Polish the moment he'd heard my East-European accent.
Needless to say, I was really pissed off because I was thinking to myself: "Is that the only thing you can say about me?! When you introduced my native English speaking colleague, you made comments about him living locally and so on, yet I'm just someone defined by the fact that I'm NOT Polish?!"
3. It's Easier to Do Business if You're a Native English Speaker
I have a friend who's a highly successful businessman, and he's told me a good few times that he regrets not having been born a native English speaker. He conducts his business online and he has to conceal his foreign origin because he knows for a fact that if he were to openly admit that he's a foreigner, he'd lose a massive share of his business overnight because his costumers wouldn't trust him anymore!
Sure enough, folks like Russian hackers or Nigerian scammers are giving other foreigners a bad name so it's no wonder that there is generally a lower level of trust for people coming from a foreign background. Especially, of course, when there's money involved!
And to be totally honest with you guys, if I had to choose between two individuals to do business with, all other things being equal I'd probably go with the one who's a native English speaker.
Yes, there are PLENTY of honest and hardworking foreign businessman. Yes, I'm also a foreign English speaker myself and if I were discriminated against based on my national background I wouldn't take kindly to it. But it is what it is, and you just have to accept the reality and make the best of what you're given.
I, for example, have established myself in English fluency teaching and mentoring niche and me being a foreigner is actually a strong advantage for me because other foreigners can relate to my experience and expertise overcoming my own fluency issues.
Still, sometimes I wonder what it'd be like to be a native English speaker and be able to communicate to large audiences promoting a different kind of business…
4. It's Cool to Be a Native English Speaker!
Sometimes when I watch my favorite TV shows – such as Breaking Bad, for example – I can't help but wonder how cool it would be to find myself living among native English speakers and actually be ONE OF THEM…
Imagine yourself walking down the street in Manhattan chatting with your native English speaking friends and not worrying about your English mistakes but instead enjoying your life to the FULLEST…
Just think about how it would feel to be able to understand song lyrics and watch movies and understand pretty much everything because you're a native English speaker and all these things would come naturally to you…
Of course, we foreigners can achieve all this and even more, and of course it's more than possible to enjoy life as a foreigner – the heck, I've even written an article about why I'm thankful having been born a foreigner!
It's just that sometimes when I've been working really hard on my spoken English and I've done yet another pronunciation improving session, for example, it kind of feels unfair that I have to work so hard to achieve something that native English speakers take for granted.
Hold On… If I Were a Native English Speaker, Would I Appreciate It?
Here's a funny thing, my friends.
When you don't have to work hard for something, you tend NOT to appreciate it as much as those who know what it feels like not to have it – it's just human nature.
People born in wealthy families take their wealth for granted whereas those who've had to work very hard to earn money tend to appreciate its value more.
Disabled people would give everything to regain use of their limbs and some of them go to extreme lengths to quite literally climb mountains without arms or legs – but most healthy people don't view their bodies as something really valuable and don't see every new day as an opportunity to gain new life experiences.
By the same token, most native English speakers don't appreciate the fact that they're lucky having been born in native English speaking countries and they aren't consciously aware of all those great advantages provided to them by the mere fact that they can speak fluent English by default.
If the opposite were the case, all native English speakers would be overachievers, there wouldn't be homelessness and addiction problems in USA and other developed English speaking countries – so as you can imagine, just having been born a native English speaker doesn't set you up for life and you still have to work hard to achieve a high standard of living.
So maybe you, my dear friend non-native English speaker reading this article right now, wouldn't have achieved what you have achieved when being a foreigner – if you were born a native English speaker ❗
Maybe it is after all a good thing NOT being a native English speaker – especially considering that…
Even Native English Speakers Have Problems!
We've all heard about Americans, for example, being accused of living in their English language bubble and not learning other languages – which I think is non-sense anyway because most human beings learn other languages based on practicality and speaking other languages isn't a necessity if you're an English speaker living in an English speaking country.

Still, a lot of foreigners hold to this view and that in turn puts a lot of pressure onto native English speakers to learn other languages when there's no practical application to those languages in their lives so it's all source of a lot of stress and anxiety.
Also, having been born a native English speaker in North America, UK or Australia drastically increases the likelihood of you ending up overweight, overworked and overstressed, so you have to admit that while having better prospects in life native English speakers also have a fair share of problems of their own to deal with.
Bottom line?
Well, while I'm sometimes envious of native English speakers for the reasons I mentioned in this article, for the most part I'm happy for being who I am, and I also warmly suggest that you accept who you are. Also, I warmly recommend never to stop improving your English and working hard on your fluency – you can only improve your life standards by doing so!
Robby
P.S. Would you like to find out why I'm highlighting some of the text in red? Read this article and you'll learn why it's so important to learn idiomatic expressions and how it will help you to improve your spoken English!
P.S.S. Are you serious about your spoken English improvement? Check out my English Harmony System HERE!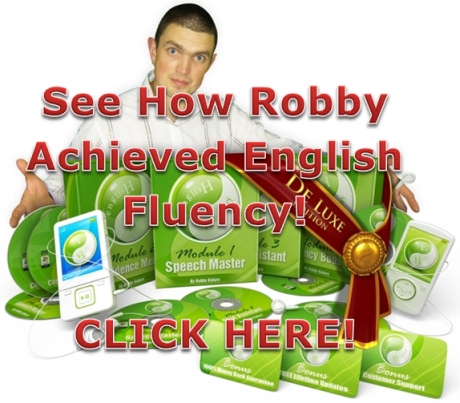 P.S. Are you serious about your spoken English improvement? Check out the English Harmony System HERE!