If you are new here please read this first.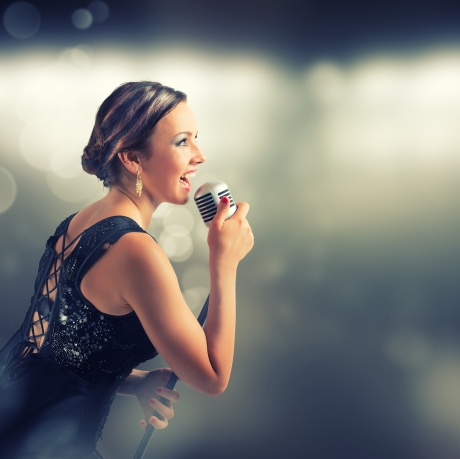 If you check out my YouTube channel, you'll see there's hundreds of videos published over the course of a number of years.
That's countless hours spent practicing my spoken English in front of a camcorder.
Now, I've always been talking about how important doing spoken English self-practice is, but up until now I haven't touched upon the importance of RECORDING your speech on a camcorder ❗
Well, I have mentioned it in passing a good few times, and I've also listed it on this article called "5 Ways to Practice Your Spoken English if You're Desperate For English Conversations!", but I haven't explicitly told my blog readers that I attribute a lot of my personal fluency development to recording my speech on a camcorder.
Here's a few reasons as to why recording your spoken English does wonders to your English fluency and is more effective than just speaking out loud:
It forces you to speak more fluently;
It provides feedback;
The camcorder lens acts as a real person listening to you!
Want to find out more about it?
Then read the rest of this article and I'll reveal all my realizations to you! 😉
Just think about it – you'll get to pick my brain and extract the very essence of my knowledge.
Knowledge that I've acquired over the course of a long career of YouTube publishing as a foreign English speaker recording videos in English.
It just doesn't get better than that, so keep reading, my friend!
Camcorder Lens Makes You Feel As If It's Another Person!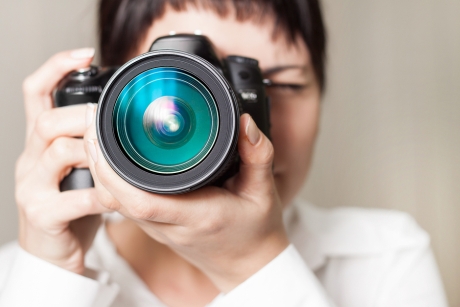 It may sound strange at first, but you just have to turn the camcorder on, and you'll realize immediately that it's much different from just speaking your thoughts out loud to no-one in particular.
For starters, the camcorder LENS resembles a human EYE.
And no matter what kind of a recording device you're using:
A camcorder,
A camera,
A mobile phone,
Or a webcam,
there's always a LENS staring back at you the moment you start looking at it.
I don't know about you, but as far as I'm concerned, it definitely feels like someone is looking at me…
All right, you may think I'm paranoid, but one way or another – looking at the lens and speaking out loud adds a whole new dimension to your spoken English practice because…
It Forces You To Speak More Fluently!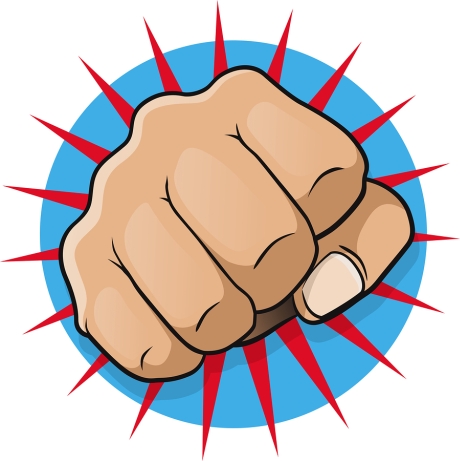 For some reason I can't explain, I'm suddenly capable of speaking more fluently when I'm aware of the fact that my speech is being recorded.
And of course, I'm not talking about being recorded by someone else here – it always comes with a certain amount of stress!
What I'm talking about is turning your video recording device on and speaking into it.
Your thoughts suddenly organize themselves more clearly.
Your mouth is suddenly able to produce natural English speech patterns.
As a result, your spoken English practice session becomes more productive and you can realize the full potential of yourself as a foreign English speaker!
Maybe it's because you feel as if someone is listening to you (because the lens is staring at you) but at the same time you're not stressing out because you're fully aware of the fact that there's no-one else there?
Anyway, it's especially obvious on days when I find myself struggling with my English fluency a little bit (I call them bad fluency days) – I just have to record another video for my YouTube channel and all of a sudden I can speak so much more fluently!
By the way, this particular phenomenon inspired me to write an article called "What You Think is Your WORST English Performance May Just Turn Out to Be Your BEST One Ever!" – you may want to check it out.
Anyway, you don't have to be a genius to figure out that you don't have to have a YouTube channel in order to record your English speech.
All you have to have is the willpower and determination to engage in spoken English practice about specific topics.
Video (or Audio) Recording Provides Invaluable Feedback!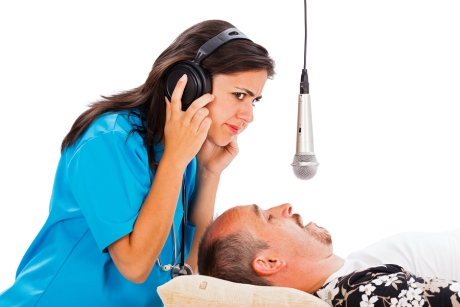 Whether it's video or audio you're recording, it provides you with a lot of actionable information based on which you can improve your spoken English.
You can listen to your own speech and spot any mistakes you're making in order to eradicate them.
I guess it goes without saying that it's 100 times easier to spot mistakes in another person's speech than in your own while you're speaking, so listening to your own recorded speech is effectively the same as listening to someone else speak.
What do you do with all the mistakes you find in your speech?
If it's something as obvious as using the wrong grammar tenses – just make a mental note of it and repeat the sentence correctly.
If it's related to using the wrong English words or not being able to find the right words to say  – just look them up using Google and make sure you repeat them a good few times.
The rest is just a matter of further practice ❗
But in case you don't believe in your ability to correct your own speech – please read this article.
So, What Are You Waiting For?
If you're serious about your English development, there's really no excuse for you NOT to record your own English speech and improve your spoken English as a result.
It's simple – you just record it and play it afterwards.
It's cheap – these days pretty much anyone has some means of recording videos or at least audio – any mobile phone comes with such features.
It's stress-free – you don't have to stress out and be afraid of making a fool out of yourself simply because no-one else hears you but yourself!
It's effective – just like I said previously, having a spoken English practice session whereby you focus on a specific topic and record it, mobilizes your ability to perform to a high standard.
Sure enough, you may have to do some preparation before turning the camcorder on – especially if you haven't achieved the kind of level yet where you can talk about anything and improvise fully.
But considering that you can actually write it all down on paper first and then talk about, there's really no reason why you couldn't record your own English speech on a regular basis.
And who knows – maybe one day you'll start your own YouTube channel just like I did all those years ago?
Now, let me know if you've ever done any recording of your own English speech!
How did it go?
Did you find it problematic?
Let me know, and don't hesitate to ask me any questions – I'm quite experienced in the matter and I'm sure I'll be able to help you with a thing or two!
Cheers,
Robby 😉
P.S. Would you like to find out why I'm highlighting some of the text in red? Read this article and you'll learn why it's so important to learn idiomatic expressions and how it will help you to improve your spoken English!
P.S.S. Are you serious about your spoken English improvement? Check out my English Harmony System HERE!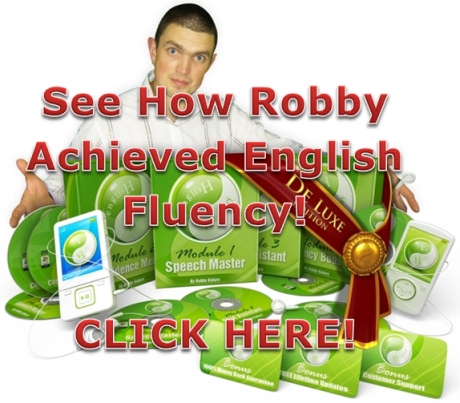 P.S. Are you serious about your spoken English improvement? Check out the English Harmony System HERE!